We have attractive room packages, each available at a great value.

Package A (Japanese-style room with two single beds)


Large, remodeled Japanese-style rooms on the 7 floor with Japanese beds and salons. You will be served seasonal kaiseki cuisine at your room.
・(Weekdays) Prices below are per person per night and include 2 meals
2 people per room: 24,300 yen
2 people per room: 22,200 yen
4-5 people per room: 21,150 yen
(Price includes service charges, consumption tax and bath tax)
*An additional 3,150 yen is charged on Saturdays and days preceding holidays

Package B (Japanese-style room)


This package comes with special kaiseki cuisine made from seasonal ingredients.
・(Weekdays) Prices below are per person per night and include 2 meals
2 people per room: 20,100 yen
3 people per room: 18,000 yen
4-5 people per room: 16,950 yen
(Price includes service charges, consumption tax and bath tax)
*An additional 5,250 yen is charged on Saturdays and days preceding holidays

Meals
Superb kaiseki cuisine carefully prepared by Mr. Murashima, head chef. We're sure you'll enjoy the seasonal taste of the finest ingredients of the season.
* The items in the meal are subject to change depending on the season and availability. Thank you for your understanding.

Dinner will be served at your room and will include 11 items of Japanese kaiseki cuisine (full-course).
You may choose to have your dinner served at 17:30, 18:00, 18:30 or 19:00.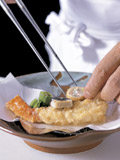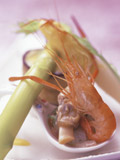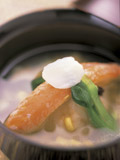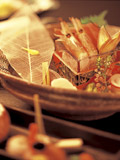 Reservations



Basic Information

211 Yumoto Chaya, Hakone-machi, Ashigara-kun, Kanagawa Prefecture


TEL: 0460-85-6271 FAX: 0460-85-8184


Email:okuyumoto@jp.magicalgate.net


Directions

Check-in: 15:00-18:00


Check-out: 10:00


Credit cards accepted:


VISA, MasterCard, DC, JCB, AmericanExpress

Open-air Bath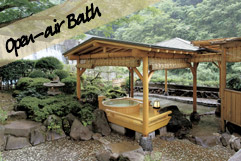 "Fujinoyu" - There are two types of bath: stone and cypress. The pleasant sound of a mountain stream that flows to the Sukumo River can be heard from the open-air bath. Relax and enjoy the peacefulness until your heart's content.

Room (Package A)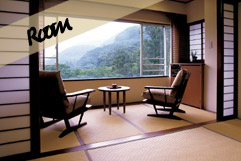 Large, remodeled Japanese-style rooms on the 7 floor with Japanese beds and salons. You will be served seasonal kaiseki cuisine at your room.